Customer Service Training 
Designed for all customer facing staff exploring foundation customer service skills and creating a proactive approach to delivering an excellent customer experience
☑ Course Delivery Duration: 2 x 120 Minute Instructor led Virtual Classroom Training (VCT) Sessions
☑ Self-Study Duration: 2-4 hours self-study and work-based tasks
☑ Course Materials: Downloadable materials for this course include a detailed manual for each module and a variety of other handouts and exercises. These materials will be used in the sessions and can also be used after the sessions.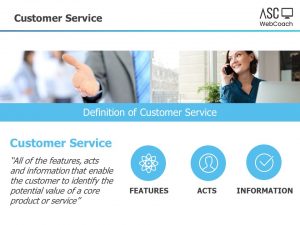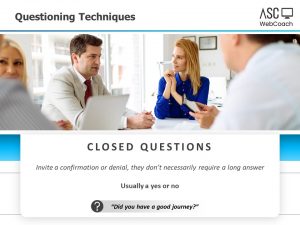 Additional Information
Customer service and the way we manage our customers is a highly important aspect in today's marketplace. This course provides a structured framework to enable participants to be able to develop their current approach, manage personal and team behaviours and develop a proactive and continued method to consistently improve the customers experience.
Click below to view the purchasing options available for WebCoach Training Sessions
Start your virtual learning journey now