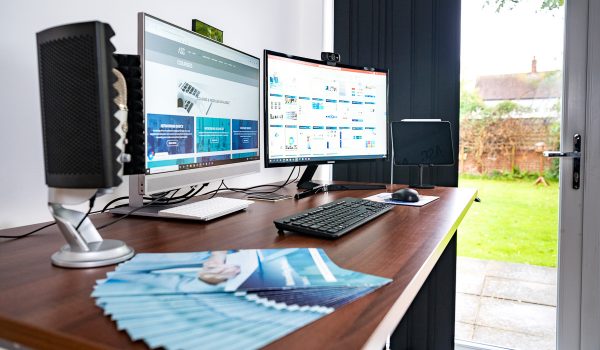 Following an incredible 2020, in which we delivered Virtual Classroom Training to over 1000 learners, we have made some changes for 2021 based on our learner's feedback and comments.
Free Courses
We will be offering free courses each month via our Facebook events page for:
PowerPoint Basics
PowerPoint Intermediate
Presenting Basics
These are completely free, all we ask is that if you enjoy the course, follow, like and subscribe to our social media channels and leave us a review.
Offers
Throughout 2021 we will be offering 2 x 'Bounce Back' offers on our website to help businesses get back up to full speed and grow throughout the year:
Bounce Back 100 Offer – use the code 'bounceback100' at checkout for all courses from March until the end of April 2021 for a full 100% discount
Bounce Back 50 Offer–  use the code 'bounceback50' at checkout for all courses and annual passes, and the code 'bounceback50sub' for subscriptions. Valid from May 2021 until December 2021 for a 50% discount
Corporate Pricing
Check out our corporate page (www.ascwebcoach.co.uk/corporate) for details on our corporate pricing offers making ASC WebCoach even more accessible for growing companies to access consistent, high level and engaging training for a fluid team.
With pricing from as low as £3.30 per learner per month.
Courses
From March 2021 all of our courses will be for a maximum of 6 learners making the groups smaller and more focussed.
All of our courses will be delivered in a single day with a single booking required. The day will consist of four modules with breaks in between to reduce 'screen fatigue'
As always courses can be repeated to allow for flexibility and availability.
Our courses are delivered as a 'Broadcast' where the Facilitator will be on camera and the majority of interactions take place via a chat box, this reduces interruptions and stress on the learners, this improves the comfort and confidence of our learners. If a discussion is required as part of the learning then that can be facilitated with leaners approval.
Platform
2020 saw the majority of learners thrown into a virtual environment for the 1st time and although there are a number of  platforms available (and suitable) to use for virtual learning we remain committed to using Adobe Connect because it offers more versatility and learning based activity options than some of the video based platforms (Zoom, Teams, etc).
Adobe offers us the chance to really interact with our learners, provide and download supporting materials, check knowledge and engage. With its recent update it also offers a secure, easy to access and easy to use platform.
Video Channel
We will be offering a series of short videos that give examples of the course content, simple snippets and techniques to build confidence n our course, provide extra support for our learners and offer a little extra value.
Share: