About WebCoach Sessions
ASC WebCoach sessions are designed to deliver high impact learning and development direct into the learners' environment. Sessions are led by 'Subject Matter Experts' and will cover a series of topics that can be tailored to suit the audience.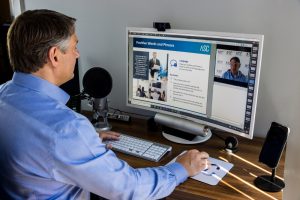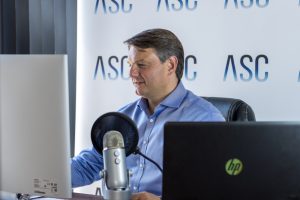 What is included?
Each module is delivered as a 45-minute instructor-led Virtual Classroom session where participants will be taken through the course content. They will be able to ask questions, give feedback and interact with the instructor ensuring that each session delivered is tailored to the audience. Virtual Classroom sessions will have no more than 25 participants ensuring ample time is provided to tailor each session.
Participants are invited throughout the session to download relevant materials which include:
✔ Manuals – Designed to provide all the information a participant will need to implement the content covered.
✔ Workbook – Designed to both provide relevant information as well as provide a great place to take notes in the relevant sections.
✔ Handouts – A4 information handouts for exercises or excel/ digital tools to use in the workplace.
✔ Audio Guides – Audio recordings to compliment the manuals and provide a resource to reinforce key learning points.
Learners are provided with a suite of materials for each module and course to assist in the learning process. To be used as reference guides once the course is completed, to support implementation of new knowledge, skills and behaviours in the workplace and provide work-based tasks and additional information, ensuring learning points are reinforced.