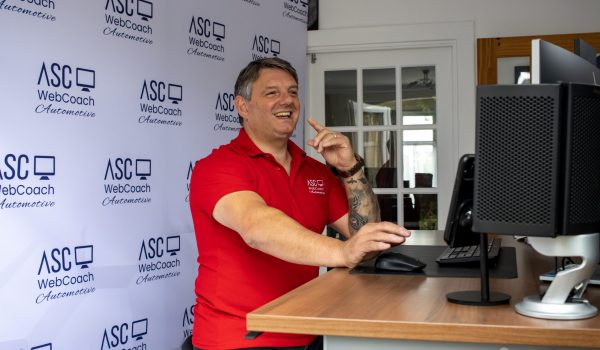 As we reach the middle part of the year I like to look back, take stock and reflect on what we have achieved in the first 6 months. With our heads down and noses firmly against the grindstone, it's important, I feel, to take a breath and enjoy your achievements. As a small business this is particularly important as it gives both perspective, a sense of achievement and a direction to move forward with.
So far this year, we have:
Completed over 57 in-dealer coaching visits

Developed 6 virtual/ blended programmes

Developed over 36 independent modules

Delivered 37 Virtual Classroom Training (VCT) sessions

Presented at a prestigious conference

Hosted a virtual conference

Attended 3 award dinners

Provided 1 skills assessment centre

Delivered 5 classroom training events

Attended 30+ virtual client meetings

Certified 18 Sales Professionals through the IMI

Travelled over 20,000 miles

Delivered in 4 countries

Taken 4 ferries

Stayed in far too many hotels to count!

Enjoyed every single day
Not bad for a small company comprising of 3 key personnel and a handful of trusted associates.
Alan, our Training Director is as passionate and focussed a trainer and coach as you will find. His attention to detail, commitment to professionalism and passion for Pedagogy helps our clients to realise their investment in our training solutions.
Gemma, the brains behind the outfit not only runs all of our back office and administration functions, oversees annual accounts, bookkeeping, HR and payroll, but is also responsible for all of the design work that goes into our training materials. That includes PowerPoint, eLearning (SCORM), video creation, manuals, brochures, point of sale materials and all client communications. Gemma also supervises Molly, our Social Media Manager who has recently completed her degree, receiving a 1st degree with Honours.  Molly joined us on a work placement and has fitted in well from day one. Starting during the pandemic, remote working has been the mainstay for us all and the importance of great communication amongst the team is essential.
We utilise a number of software solutions and applications to help us manage our workload, distribute work and support each other where required. To do this we keep a regular eye on what's new, what's innovative and what's going to add benefit to our workflow. This includes platforms such as
Monday.com
, Adobe Connect,  Teams and Thinkific. Constantly updating our approach to get the best out of the resources we have available.
We also take a very flexible approach to work hours. We aim to maintain a 30 hour week, though this is often extended where required (particularly when travelling) however we try to keep Fridays free and Mondays slow!
So, here's looking forward to a very busy looking next 6 months which will include:
International training and coaching

Publishing open courses from our successful automotive catalogue

Expansion through the addition of a Business Development Partner

2 new programmes to roll out

2 new collaborations in the pipeline
Thank you for reading
– Alan
Share: