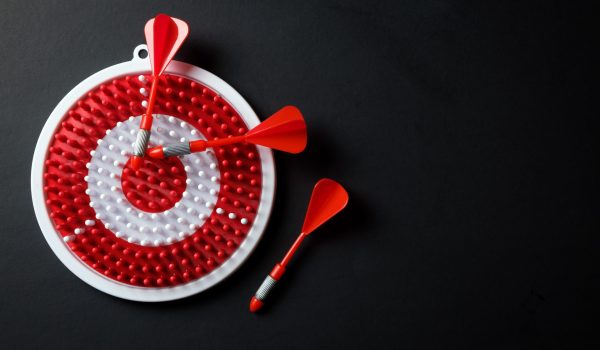 In business, as in life, it's important, in my opinion, to make the most of your opportunities. I once read a blog written by an ex-Navy Seal who explained their 'team' approach to things in 7 tenants. One of which 'all in, all of the time' has stuck with me for a long time. For me this translates to simply applying yourself fully to any task or activity you are involved in.
I apply this to all things in my life, my relationships, my work and my hobbies.
Recently I took up the sport of clay pigeon shooting, and as a new shooter, have tried to learn and practice as much as I can, the goal is to compete and to compete at the highest level I can attain relevant to my experience and capability.
For that reason, I invest a lot of time and money (too much) in developing my knowledge, skills and behaviours in shooting.
As part of this process I initially entered a competition at the start of 2020 and was pleasantly surprised at finishing relatively high in my class, but also at the relaxed, welcoming and enjoyable atmosphere of the day.
The idea was to complete 3 or 4 competitions throughout the early part of the year and then enter the British Open in September. As one of the UKs biggest competitions, the British Open attracts top shooters from all over the country and often Europe and the world.
2020 threw us a few curve balls though and I was unable to compete in any competitions at the start of the year because there simply weren't any. So my second English sporting clays competition ever was one of the biggest in the country.
Now this scenario isn't new to me. I seem to have a history of being thrown in at the deep end so am able to handle it in my stride. At just 16 years of age I was part of the GB Wushu Team (Chinese martial arts) and my first ever competition was a World Championships in Hangzhou, China (1988). I was completely lost to nerves throughout the whole experience, performing in front of 20,000 people in the stadium and the 5 million+ watching on Chinese national TV. That experience didn't go so well for me, but at the time it had a big influence in my current approach to things.
So, Garlands Shooting Ground in Tamworth, early September my shooting partner and I turn up ready to shoot. Arriving a little bit late we were in a bit of a rush to get registered and along to join our squad for our allotted start time.
We were placed in a squad of six shooters and sent to the first stand to start our round, now I was feeling that blend of excitement, apprehension and tension. I was fourth in line to shoot so was able to get a good view of the clays and also an idea of the standard of the other shooters. At this point I felt no pressure to perform well, as this was my first major competition, but there was a heavy pressure placed on me not to completely fail!
In a sales environment we call this the mid table trap. Where salespeople are often measured against their peers in some form of league or performance table, it's often the case that you can split the team into 3 main categories. The 'go getters' are the ones that always want to be top of the table, are driven by a sense of achievement (see McClelland's motivational theory), the non-performers accept their place at the bottom, but the largest group are those that are more motivated just to not be at the bottom, so as long as they are somewhere in the middle then they feel safe.
For this first event though, for me, mid table respectability was the goal. What I soon found though was that our group wasn't made up from mid table performers, all were extremely proficient shooters, all in a higher class (category) than me and all far more experienced than me. This actually put me more at ease and led me to enjoy the day far more. This wasn't the same for everyone though.
It was very interesting to observe some of the other competitors' behaviours throughout the shoot. Some of them were competing for a chance to enter the finals on Sunday, so every shot was highly important. Some of the guys were using highly expensive equipment and one or two were making constant changes to ammunition, barrel chokes, stock adjustments, etc.
I was reminded of a quote from Jim Rohn "Success is neither magical nor mysterious, it's the natural consequence of consistently applying the basic fundamentals."
Everybody missed shots on the day, nobody's score was perfect and in fact the overall winners were the guys who simply missed less. Understanding the basic techniques, applying those techniques consistently and taking away the doubt and misdirection's of the human mind are the key to success here. The Japanese have a word for this "Mushin" or " Mind of no mind". That state of 'zen' like consciousness where you are not thinking about the minutia, rather the positive outcome of your actions. Unconsciously competent is a state of mind and application that most sportspeople strive for, yet often eludes people in business, we simply spend too much time considering the minutia to let our knowledge, skills and behaviours guide us through in confidence.
I took a lot away from this experience that I will apply in my business. I have an increased confidence in my actions that I know to be right, apply effective planning for new activities and adapt best practice based on performance. Ultimately, I know the things I need to do consistently and the things I need to change and have confidence in my technique. I will also accept the failures as this whole experience proved, everybody misses sometimes.
Thank you for reading
– Alan
Share: