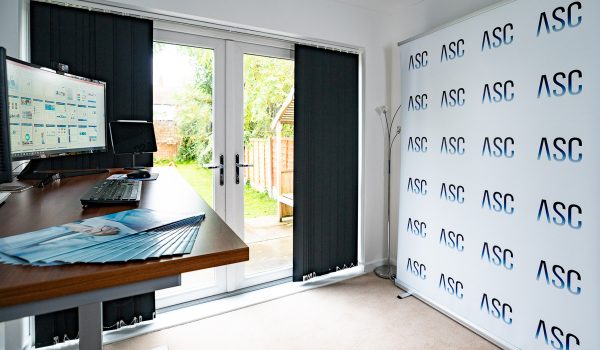 As a lot of people have discovered or are finding out slowly, the challenge of working from home is not often fully understood until you're thrown headfirst into it.
I started a field-based role in 2004 for the first time, up until then I'd always been based in an office or depot of some description. I had spent a little time knocking on doors as a salesperson and having some level of autonomy, but usually had to start and finish the day from an office.
In 2004 I joined a company that was based over 240 miles away and therefore was required to base myself from home, spent lots of time on the road and pretty much manage my day-to-day activity outside of the office environment, support or even control.
Initially I found this very difficult to do for a number of reasons. Now let me just add that back in 2004, the equipment available, technology and connectivity was nowhere near the level available now, and although I was furnished with a laptop and mobile phone, the whole communication process was a challenge. Sending a visit report via email connected to your laptop by the infrared connection on your trusty Nokia was an art in itself, often taking 40 minutes to send one email whilst remaining perfectly lined up!
Discipline
Discipline of organisation was the first thing to hit me, I hadn't really had to do this to any great degree before, so making sure I was doing the right things at the right time was challenging. This may sound simple, but if you also consider that I was working in a creative capacity you'll understand that creating new courses and training materials isn't a linear activity. Ideas don't come when you need them and so you'd often spend hours sitting at a laptop not really getting much done. A few years later a good friend of mine (and master trainer) gave me some really useful advice. He told me to write. Just write. Doesn't matter if the content is good or bad, just get into the habit of getting words down. You'll soon know if they are good or bad and you can get rid of the bad, which will also help you focus on the good. A 'best practice' that I continue to this day.
Now we all know that working from home presents a few challenges, firstly there's the temptation to simply do what you always do when you're at home, catch some daytime TV, sit in the garden, etc, safe in the knowledge that you'll catch up when you need to just before the deadline for the job at hand. Which just adds more pressure to your deadline.
Next are the distractions, either jobs you are tempted to just fit in, in-between bouts of working or external distractions, visitors, phone calls, emails, web browsing, etc. Things you wouldn't get away with in an office environment but can easily get caught up in at home. This becomes more difficult to manage as the people around you see you as 'being at home' and can't comprehend that in effect you are 'at work'.
I estimated, at one point, that I could easily lose 30% of my work time/ productivity just by not being aware of or focussing on my discipline. Once I was aware, I found that I could not only manage lots of these distractions, but also create a focus on my work productivity and become more focussed and productive in short spurts, leaving time to complete and mange a lot of these distractions.
Equipment
The next learning curve for me was equipment, not only understanding how to know what to buy, but also how to get the best out of it. This has been a painful learning curve indeed. What sort of laptop (Windows/Apple), what accessories (laptop riser/ keyboard/ mouse/ storage) what kind of software, printers, cables, etc.
What I have discovered over the years it that time invested in research is never wasted. A great looking bit of kit might just be a waste of money, so spend the time researching, reading reviews, looking at the alternatives and if possible, make your decision based on your true needs. This is not only true of digital equipment but also general office equipment.
Then there's understanding how to get the best out of it. In an office environment there's usually always a tech expert around (or at least someone with an opinion), maybe even an IT department in place to sort out your issues and keep you on track, but at home this is rarely the case. Good maintenance, IT support and advice is really worth its weight in gold as if your equipment doesn't operate, then you really aren't going to achieve anything.
I have, over the years, worked my way through a plethora of equipment from laptops to iPads, phones, cables and adaptors, keyboards and mice, digital pens, flip charts, marker pens, notepads, risers, wrist supports, etc … you name it, I've probably used it. Eventually I have found the right solutions for my needs based on experience, both good and bad.
I now use a high end, all in one desktop at my workstation, A small laptop for remote working and presenting and an iPad Pro for real mobile working and which I also use for presenting. I invest in the right keyboards, risers, storage or connectivity and any other accessories that enhance the user's ability. I often work in short periods rather than over a longer drawn-out timescale – that's just the way I work, but in order to do that I need equipment that works straight away, causes minimal issues and is easy enough for me to use well.
The next consideration and very closely related to equipment is environment and here is where the real challenges start. I'd hazard a guess and say that the vast majority of people thrown into working from home at the start of the 2020 Covid pandemic were not really equipped for home working or had the right environment to work in. I work from home regularly and have done since 2004 so I have dedicated a part of my home to work and have a comfortable, well-lit working area that is not infringed on by home life.
Don't get me wrong I've had years of sitting on a sofa with all kinds of trays and cushions to help me type better, taking phone calls in my kitchen. I even got caught on an international telephone conference call when one of the project leaders grumpily asked what the background noise was and if someone was washing up?!… er, busted!
The right seating to prevent backache and posture strains, the right lighting to prevent eye sore, the right level of ventilation, a desk or suitable surface, all of these things though easily overcome on their own, soon add up to an uncomfortable and less productive day.
Now I realise that not everyone may be in a position to put all of these things in place, I certainly have had times when much of this was missing, but in those circumstances the best thing you can do is be aware and make allowances. Whether that means the amount of work you take on, the times that you work, the number of breaks you take or simply how you schedule your work.
In an office environment there will usually be an office manager whose job it is to take care of the essential elements required to keep a team working effectively. Working from home this is often left to the employee. It's important to recognise that there are some negatives that will encroach on the perceived benefits of working from home, but overall, with the right focus, you will find it possible to overcome these challenges and create a productive and enjoyable environment where you can be both effective and efficient. Today's communication tools, software and connectivity make this possible. Being able to use the technology to the best of its capacity is one of the keys to achieving this.
So remember, there are obvious benefits in working from home including flexibility, convenience, relaxation and reduction of stress, even if it's just taking away the daily (stressful) commute. However, it's important to take into account the fact that you may have some productivity challenges, lack of support, environment or equipment issues and other distractions. On the whole I can say that with the right frame of mind, focus and awareness, the home can be a highly productive place to work.
Thank you for reading
– Alan
Share: