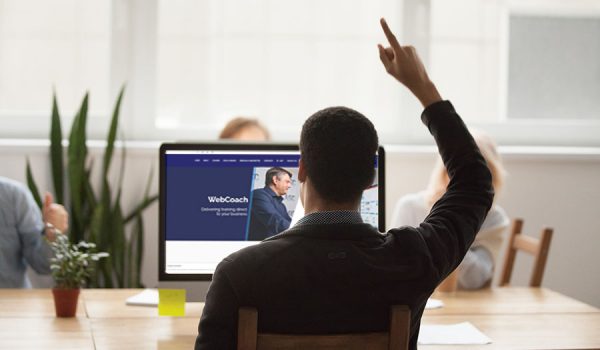 Success in sales significantly depends on the persistent nurturing of specific qualities and skills. Since the prevailing business environment is highly competitive, businesses need to create a competitive advantage for themselves by exposing their sales teams to resources that can enhance their sales skills in order to beat the competition. But in the era of flexible, individualised, and self-paced learning, the time-bound traditional classroom environment may struggle to deliver. Therefore, if you are looking for the best training for your sales team, then it is then it is essential to consider virtual training courses. Below are some of the benefits that are associated with online virtual training.
Promote Social Distancing During the COVID-19 Pandemic
The world is currently fighting the COVID-19 pandemic. Public health officials have advised the public to observe social distancing in order to break the chains of COVID-19 infections. This means that the idea of gathering your sales team in a physical classroom for training may not be feasible. On the other hand, investing in a virtual training course can enable the members of your sales team to continue sharpening their skills without necessarily putting them at the risk of contracting COVID-19.
Flexibility
Another benefit that is associated with a virtual classroom has to do with convenience. Online virtual classes are scheduled with the business in mind and do not require travel or time out of the business, meaning that learners can access them when it is convenient. In other words, compared to the traditional classes where learners have to avail themselves in person at a given time, virtual learning is more flexible. Depending on a learner's personal schedule, virtual learning materials and classes can be accessed from anywhere, as long as there is a reliable internet connection. Therefore, no matter how busy your sales team might be during the regular working hours, virtual sales training courses can afford them the opportunity to attend online sales training courses and study when it is most convenient for them.
Improved Productivity
Being able to know what should be done and when it should be done is quite important when it comes to succeeding as a salesperson. By giving your sales team access the most up-to-date online sale training, you can enable them to improve their skills and boost their productivity. This will go a long way in helping them to solve the challenges that they face on a daily basis in the most efficient way possible. In other words, investing in a high-quality virtual sales course will make your sales team perform better at what they do, and this will consequently improve their performance results.
Affordable Online Training
If you have been working as a salesperson for quite some time, then you probably understand that training programs delivered through traditional classrooms can be quite costly. In fact, providers of training through such classes are often forced to pass increased costs onto the client. On the other hand, delivering online training courses is less costly and means that online courses are relatively affordable. Therefore, by investing in a virtual training course, you can help your company save some money, and consequently improve the bottom line, without compromising on quality.
The Bottom Line
Overall, the importance of exposing your sales team to virtual online training cannot be overemphasised. This is because the world is extremely competitive and for your business to have a competitive advantage, your sales team's knowledge of what needs to be done to improve sales needs to be regularly updated. In addition to being cost-effective, online courses are more comprehensive, and they offer flexibility in the sense that salespeople can learn at their preferred time and at their own pace. Furthermore, learning online can keep your sales team safe during the COVID-19 pandemic.
If you are looking for a great virtual sales training course for your sales team, ASC WebCoach is the right place to go. Contact us today for more information about our virtual classroom and the various courses that we offer.
Thank you for reading
Share: